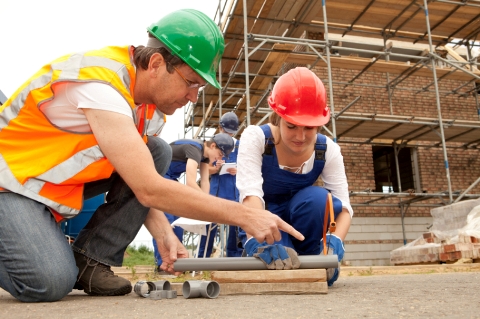 WELCOME TO AREA II PLUMBERS JATC OF SALEM, OREGON
Area II Plumbers Joint Apprenticeship & Training Committee (JATC) offers men and women the opportunity to learn and use plumbing skills that can develop into a lifetime career.  Apprenticeship is a combination of classroom instruction and on-the-job training with journeyman plumbers that live and work right in your area.  Your highly specialized training as a Plumber Apprentice starts here!
Even if we are not currently accepting applications, we strongly encourage you to add your name and contact information to our waiting list.  The plumbing apprenticeship application process is very competitive and it's best to get your foot in the door as soon as possible.  Openings will be announced in the rolling announcements to the left—and on the Announcements page.
While you are waiting for Area II Plumbers JATC to have an opening, you can prepare yourself for the competitive process by gathering documentation for and/or completing items listed on our Applicant Point System flyer.  The more points scored on your application, the higher you will be ranked on the applicant list.
More information can be found on our Frequently Asked Questions page.