What We're Reading:
According to the DJC, Oregon Daily Journal of Commerce, we have been experiencing a shortage of trained and qualified skilled trade workers.  This is good news and bad news.  With the decline in skilled trade labor (including plumbing) a snowball effect has already been noticed by the industry.  There is great concern that as many journey workers begin to retire, there will not be enough of a new workforce to take their place and the demand for new projects and skilled labor will not be met.
The good news is that many young people are beginning to see the potential of joining the skilled trade force.  We are seeing a rise in the employment of apprentices that seems to be on-going.
According to this article, we still have some work to do toward the kind of growth required to rebuild our ranks in the long term.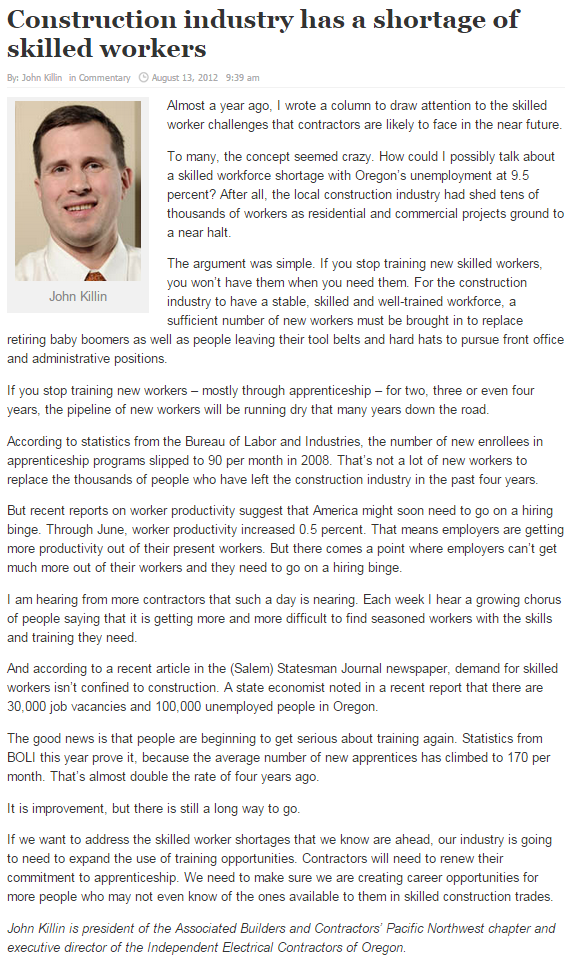 **Area II Plumbers JATC is not affiliated with the Daily Journal of Commerce.  This insightful article, dated 8/13/2012 was clipped from the DJC website on 4/10/2015.